verge TS electric motorcycle runs with tron-like hubless rear wheel
as the transportation industry flutters on the edge of electrification, the verge TS electric motorcycle aims to make a revolutionary dart into the new. their EV roadster looks to push the boundaries of design, functionality and, of course, performance with the new model doing so with a tron-style hubless appearance.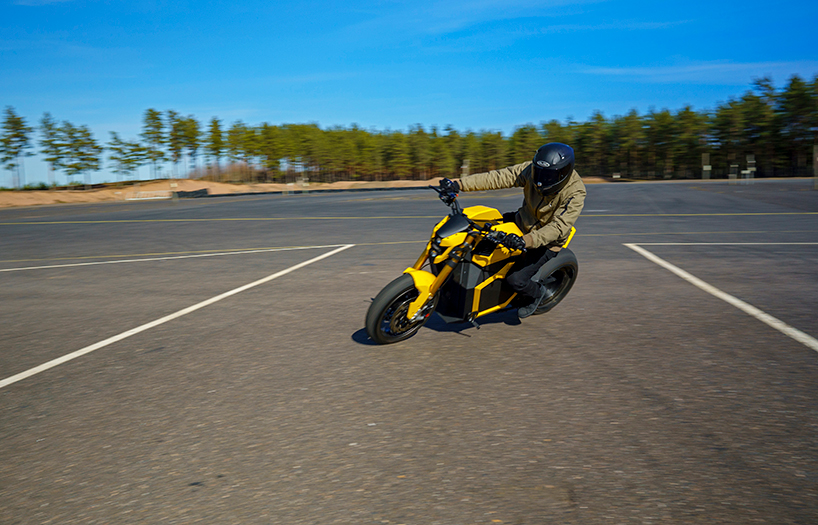 all images courtesy of verge motorcycles
with the final design revealed ahead of production, the verge TS motorcycle visualizes a distinctive, colorful body frame. it has been designed from lightweight aluminum to accommodate a large battery whilst minimizing load, but it also distinguishes a sharp, uniform sci-fi-like appearance. this is emboldened with a hubless, integrated rim motor for the rear wheel, which spins as if from the film tron. the motor then doubles as the aft braking system, and dual hand brake levers are used instead of a brake pedal.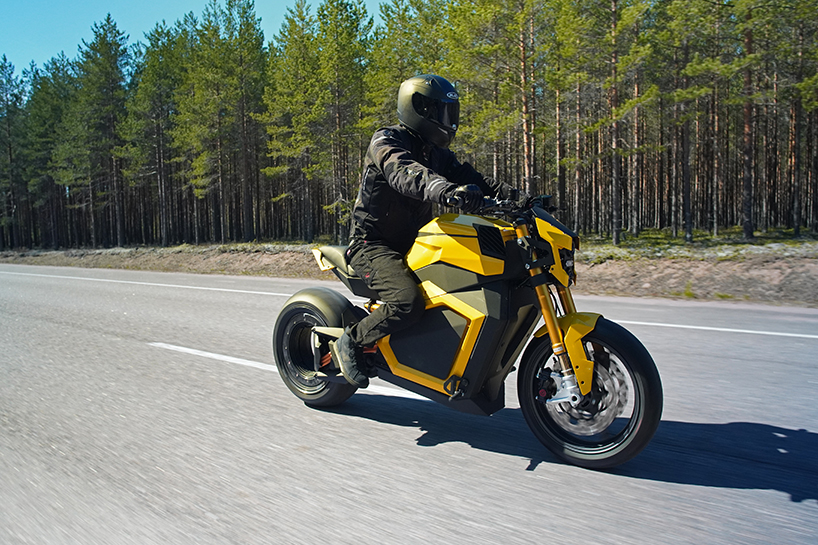 the motorcycle's bold design mirrors its advanced performance. the engine offers 107 bhp (80 kw) and 1,000 nm of torque, pushing it from 0-62 mph (100 km/h) in under 4 seconds and to a top speed limited to 112 mph (180 km/h). although not disclosed yet, the large battery provides a range of 186 miles (300 km) in the city or 124 miles (200 km) on the highway – basically depending on driving preferences. an onboard charger energizes it to 100% in four hours whilst DC fast charging refills it in 45-50 minutes.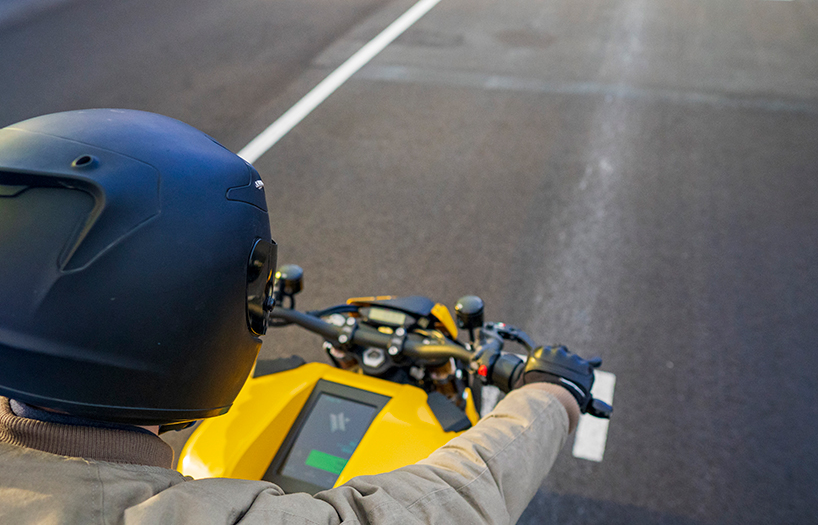 with a starting price of €24,990, the finnish company state that the rear tire can be changed using standard shop tools.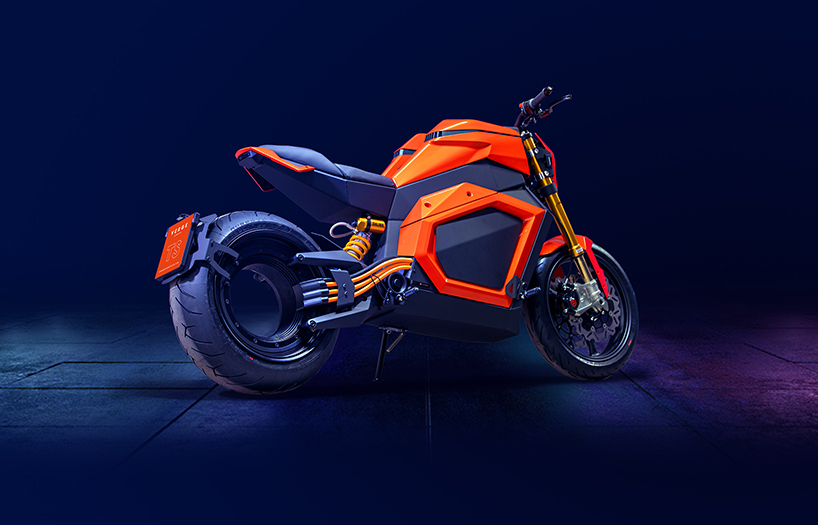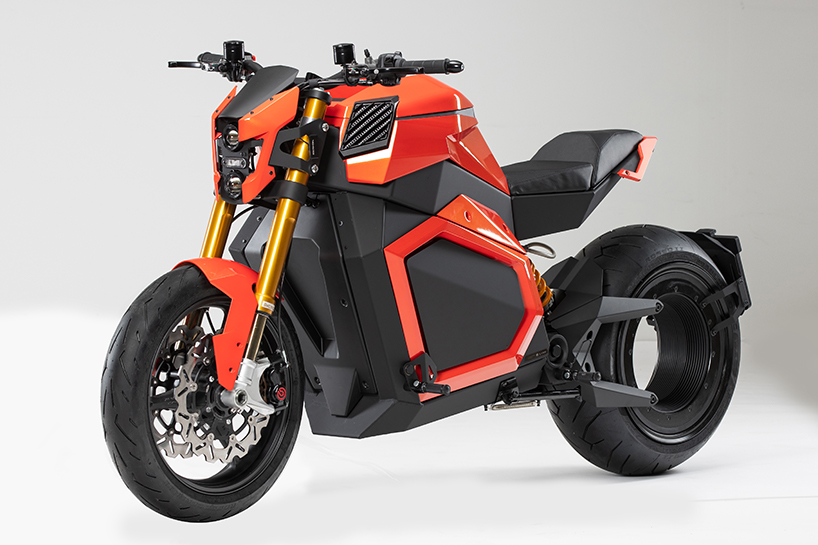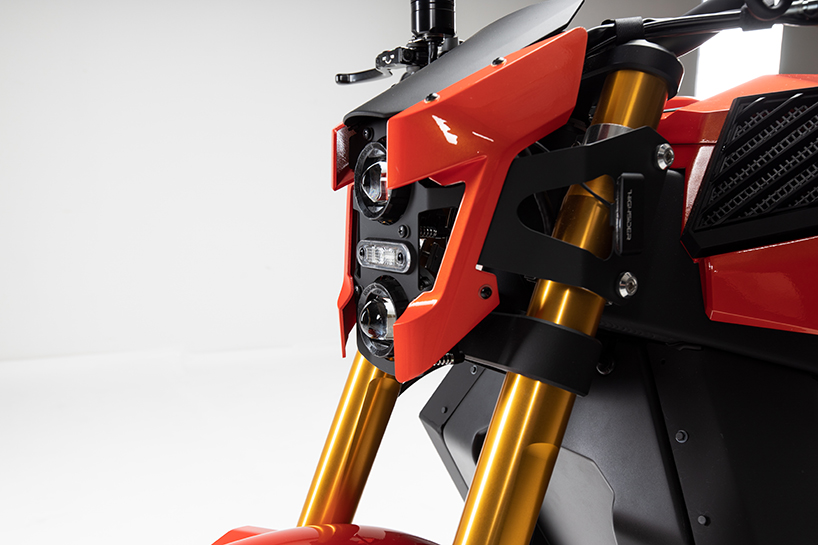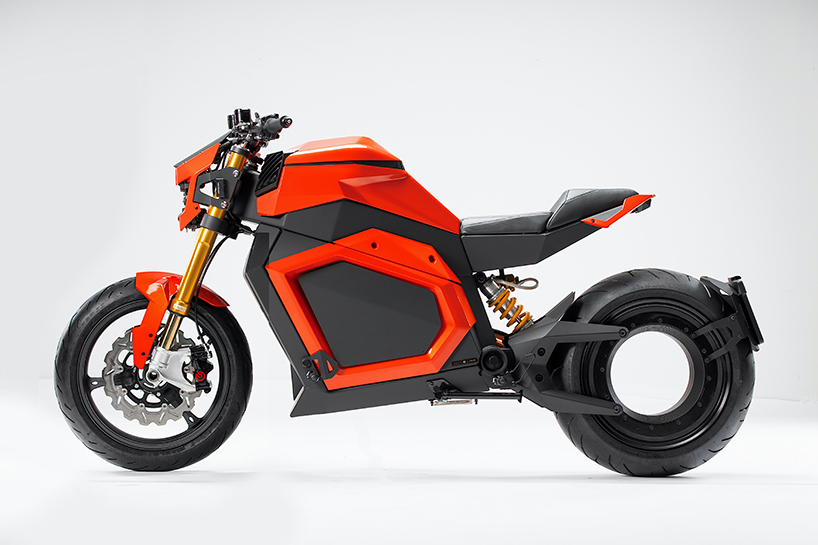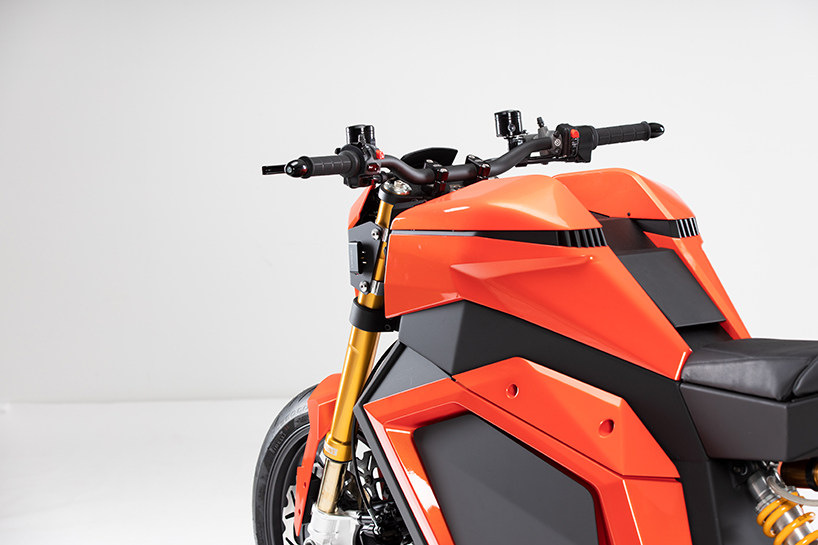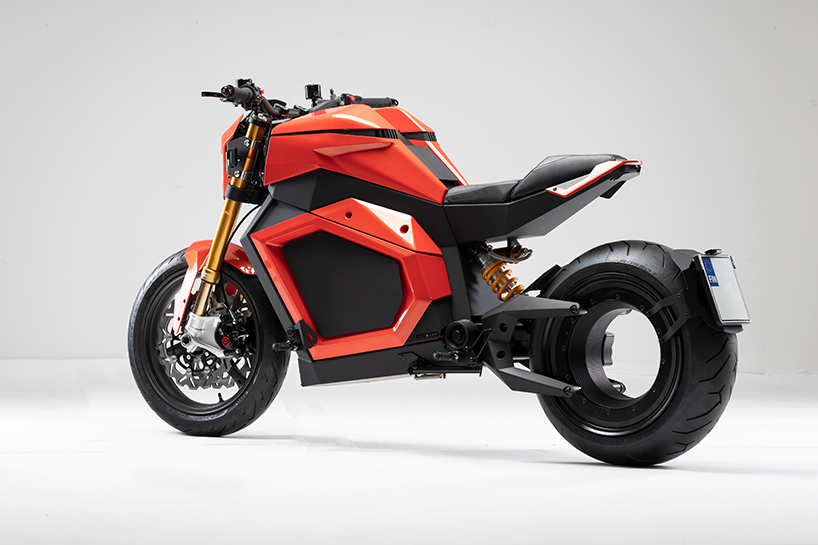 product info:
brand: verge motorcycles
model: TS
price: €24,990