wallmakers divides 'tease me' café in india using drapes finished with ferrocement
architecture firm wallmakers has renovated a café in kottayam, a city in the southern indian state of kerala. the design team was asked to maximize a small area measuring just 65 square meters (695 square feet) to create a restaurant interior with numerous secluded areas for customers. given the limited space, the architects searched for a thin material that could be used to divide the room in an aesthetically pleasing way.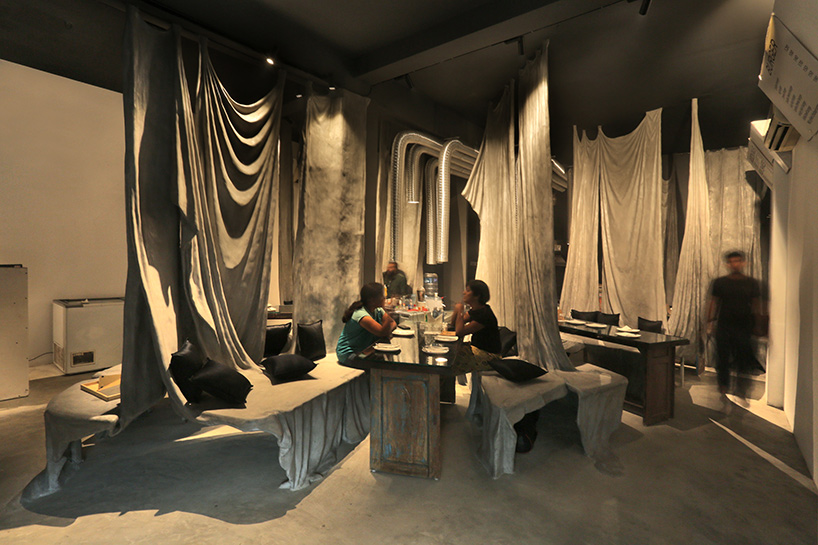 all images by prasanth mohan
to find a suitable solution, wallmakers experimented with waste cloth hung from the ceiling to delineate different areas inside the new 'tease me café'. the material was also draped over solid objects before being finished with a layer of ferrocement and grey oxide. the result is a 2.5 centimeter (1 inch) thick, solid surface with undulations and folds that tumble down to become seats for the diners. the surfaces were refined further with waxing and polishing with the technique even used in the restroom.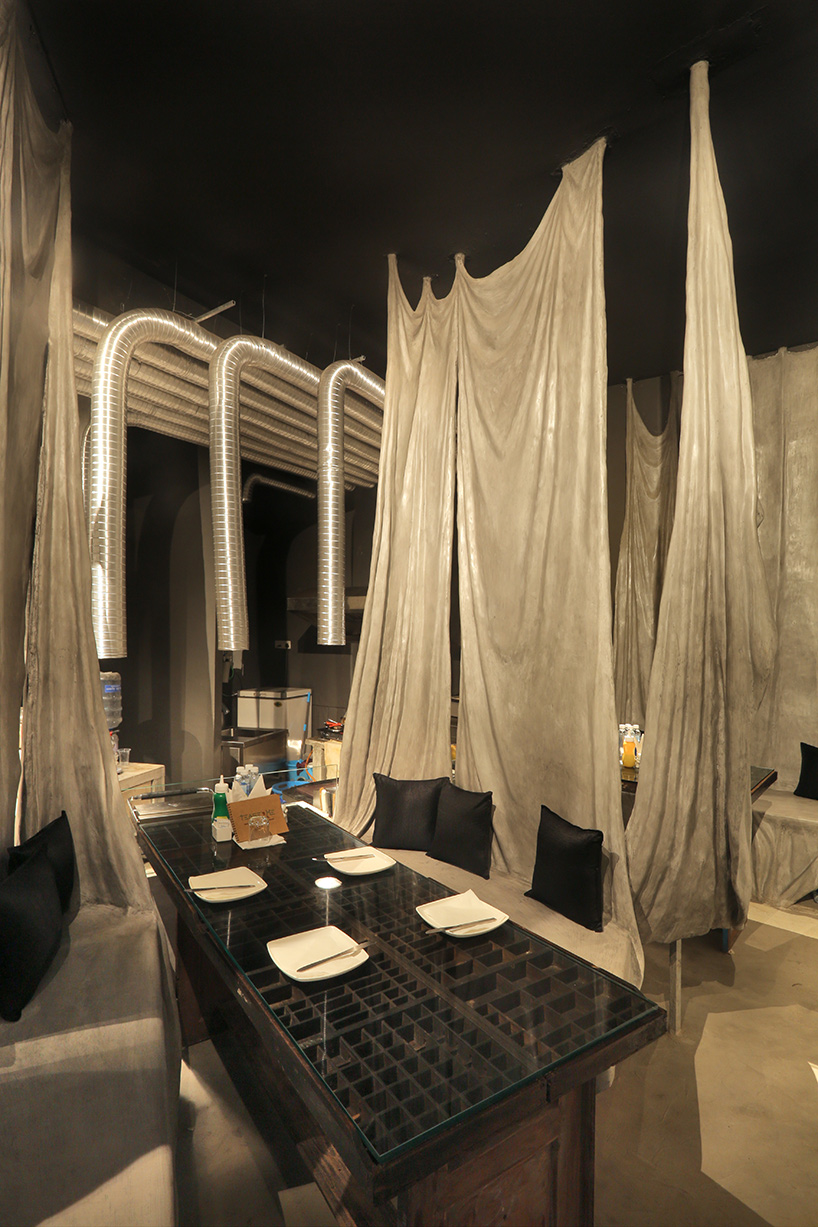 at the rear of the restaurant, pipes — which function as both spotlights and exhausts that remove smoke from the café — protrude from the wall. the kitchen is an integral part of the design and is located at the center of the space. 'the appetizing smells waft right over to the customers and the entire process of the cooking of food would be intriguing and visible to them,' explain the architects. 'the café seems to be a poetic expression of the beauty of free-falling cloth manipulated to be of utility, with an added sculptural quality.'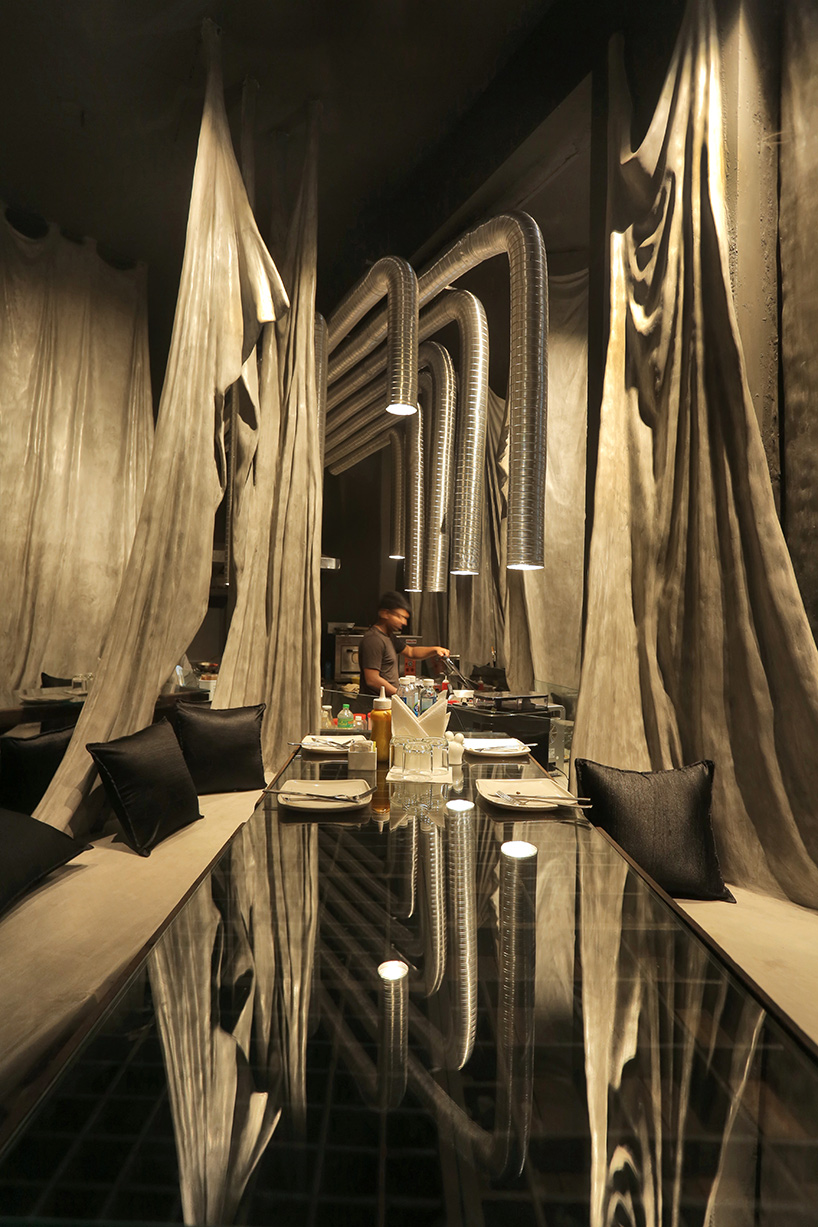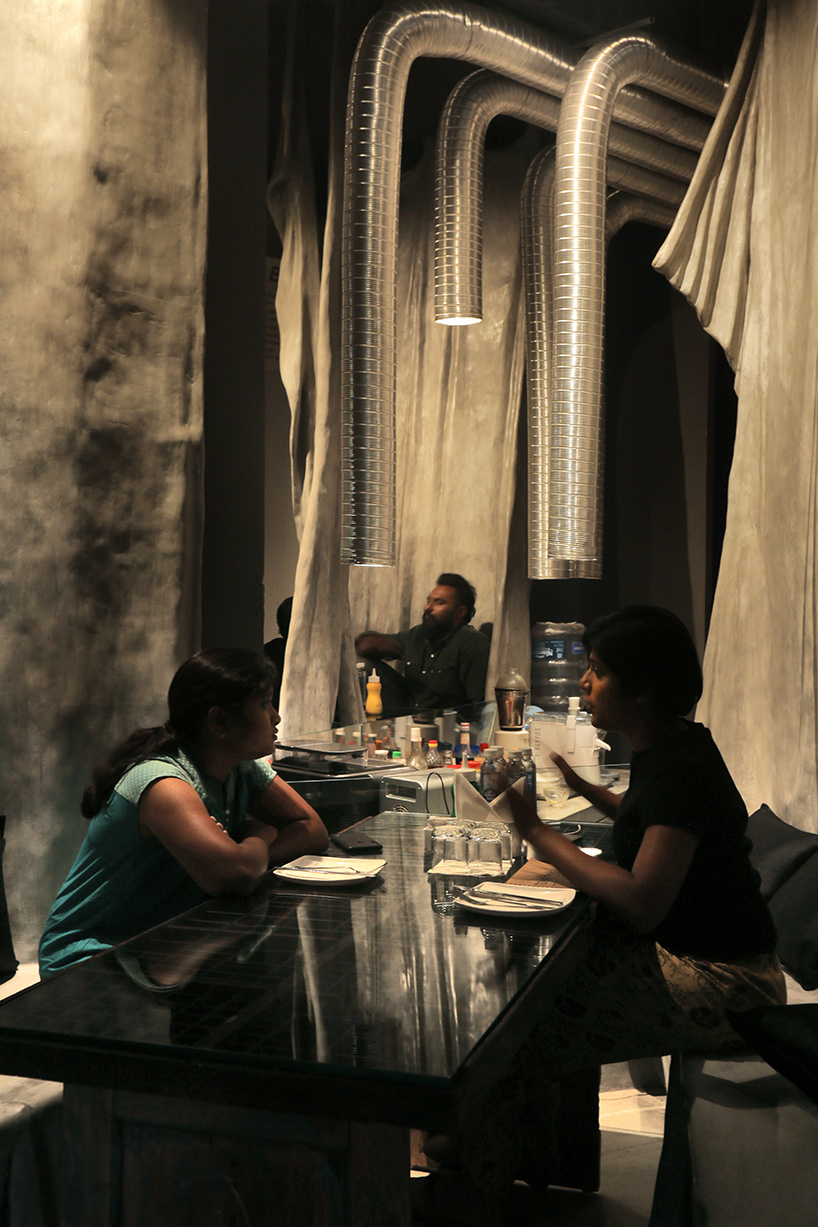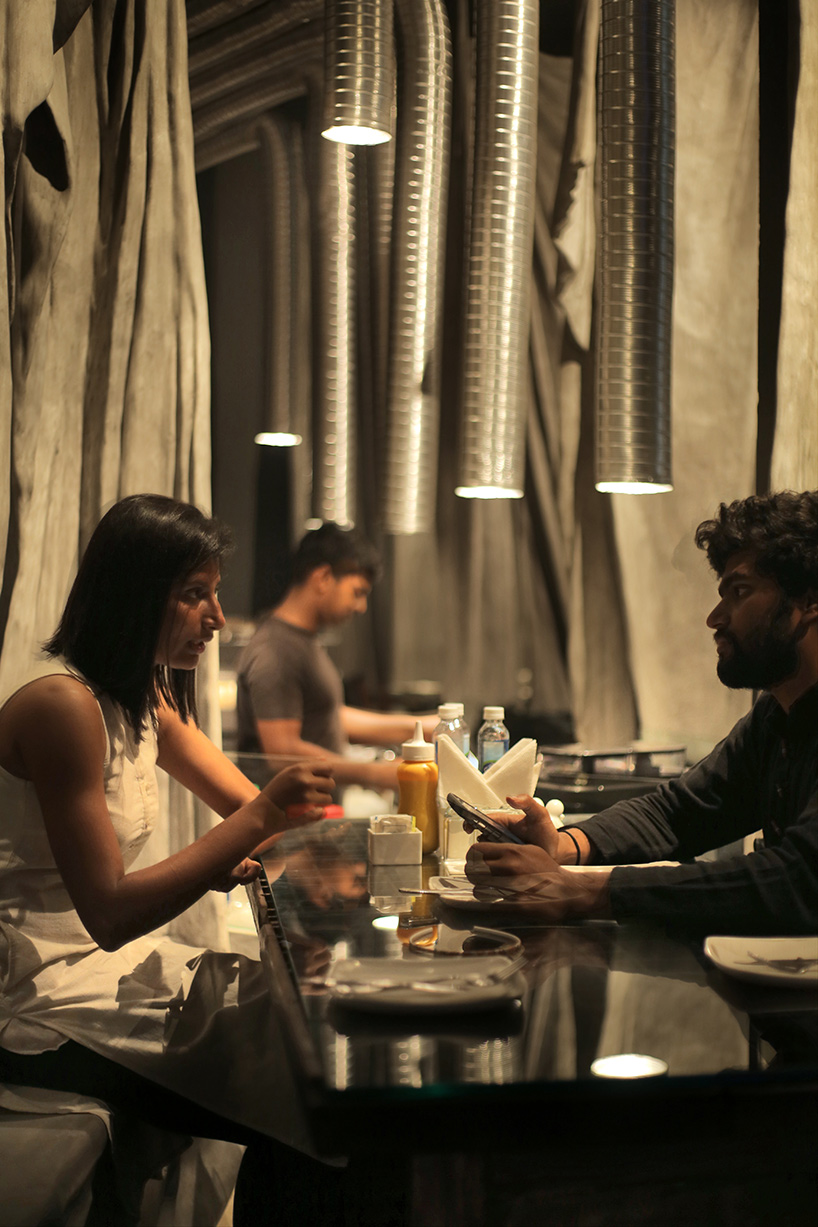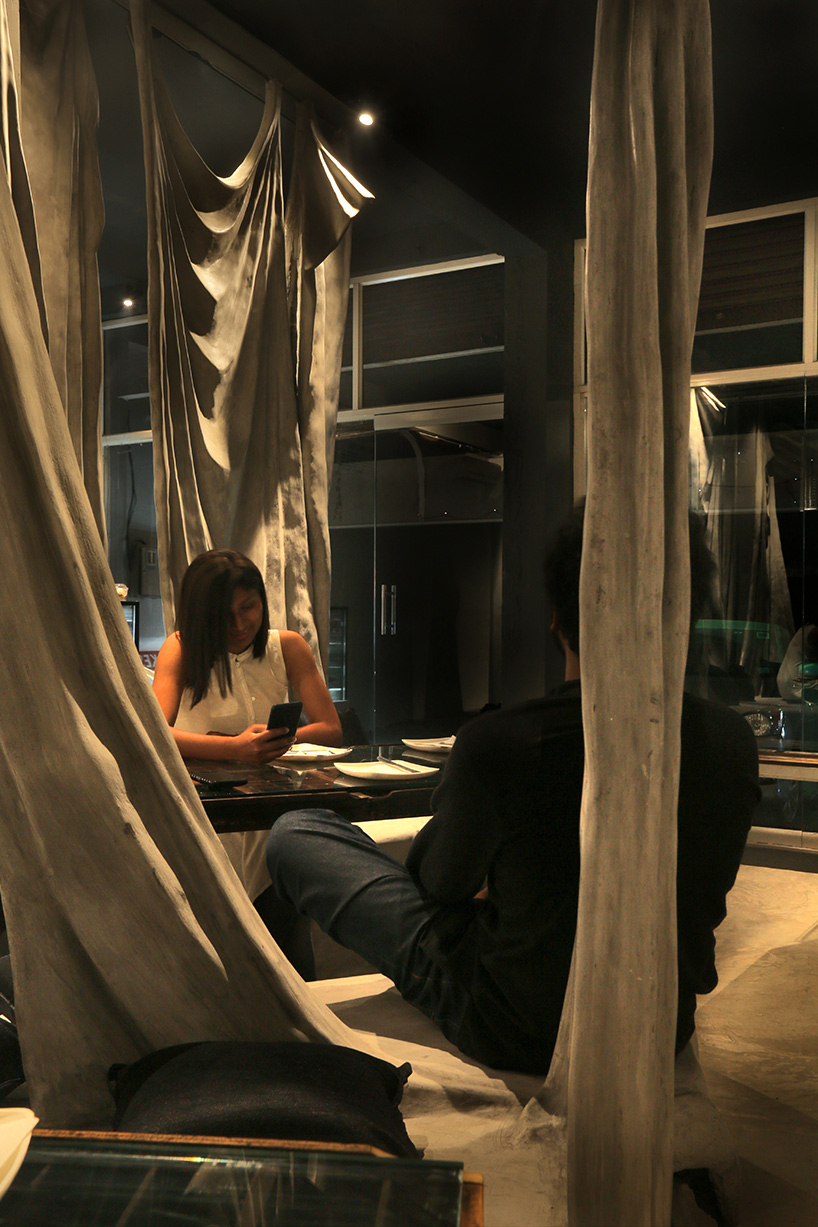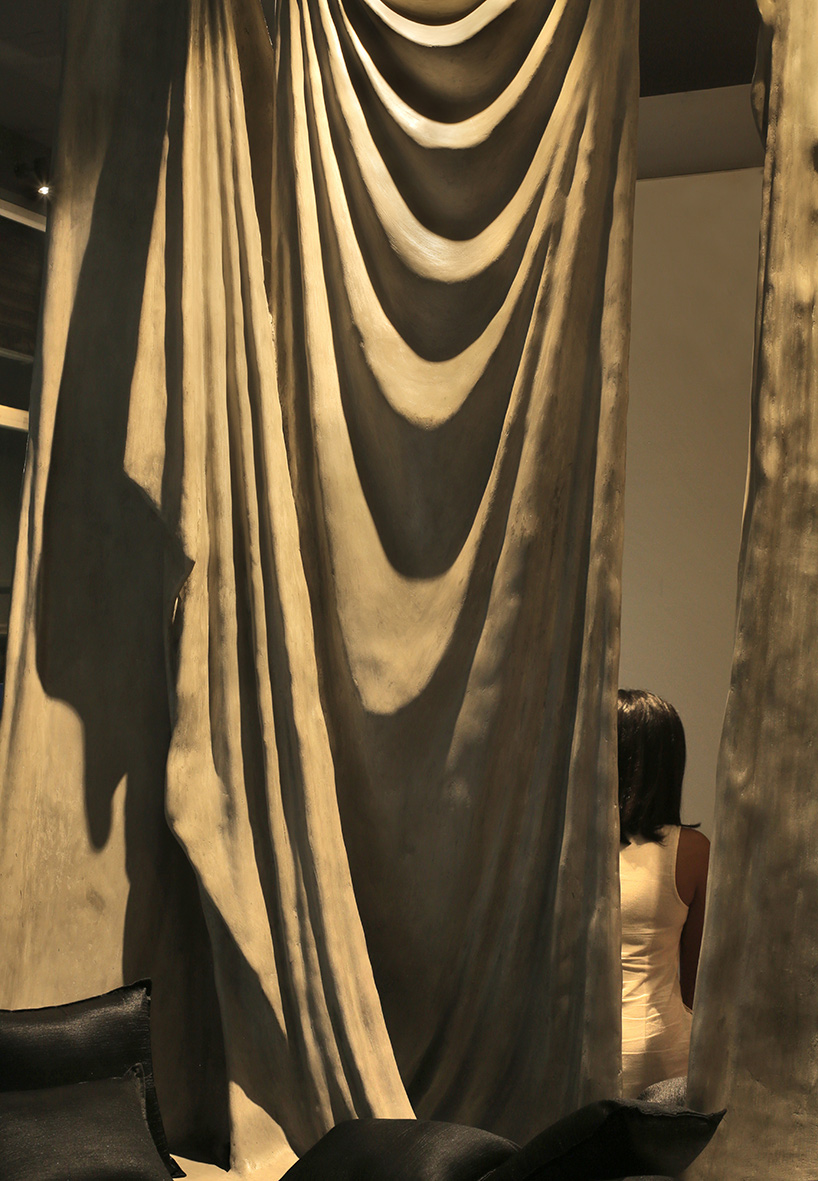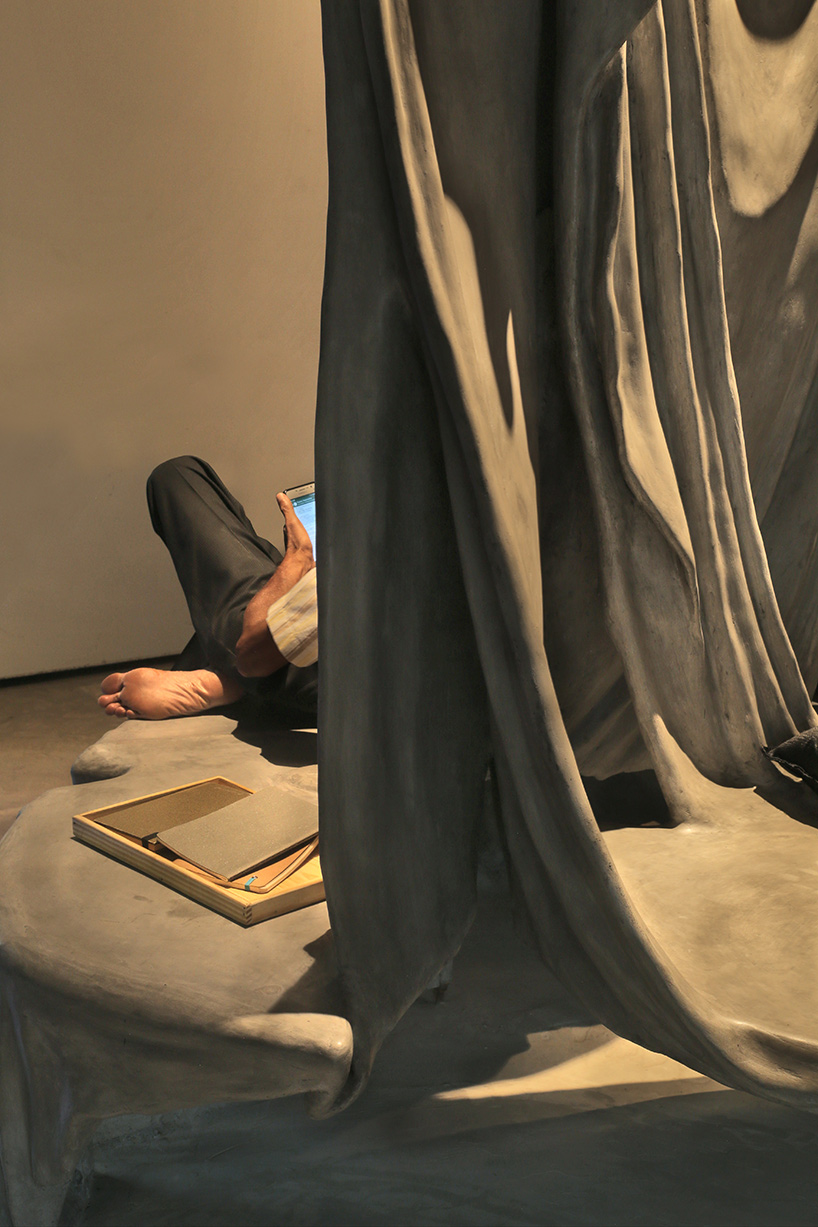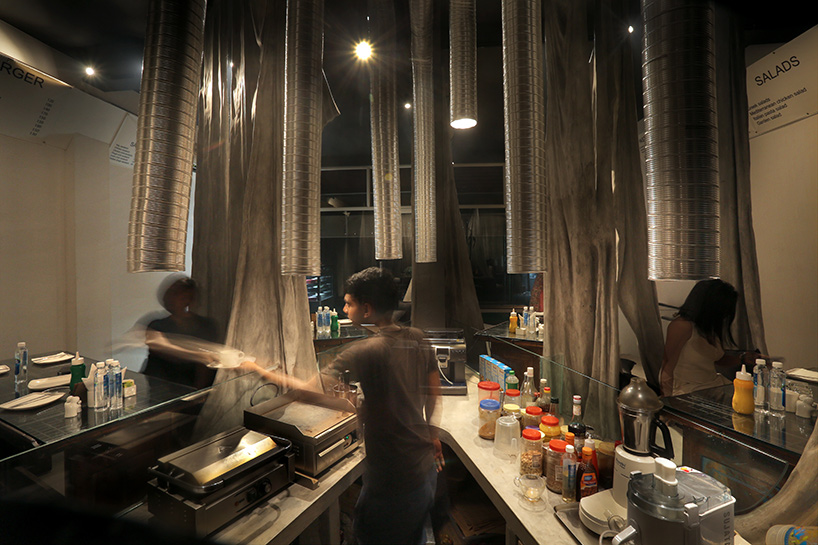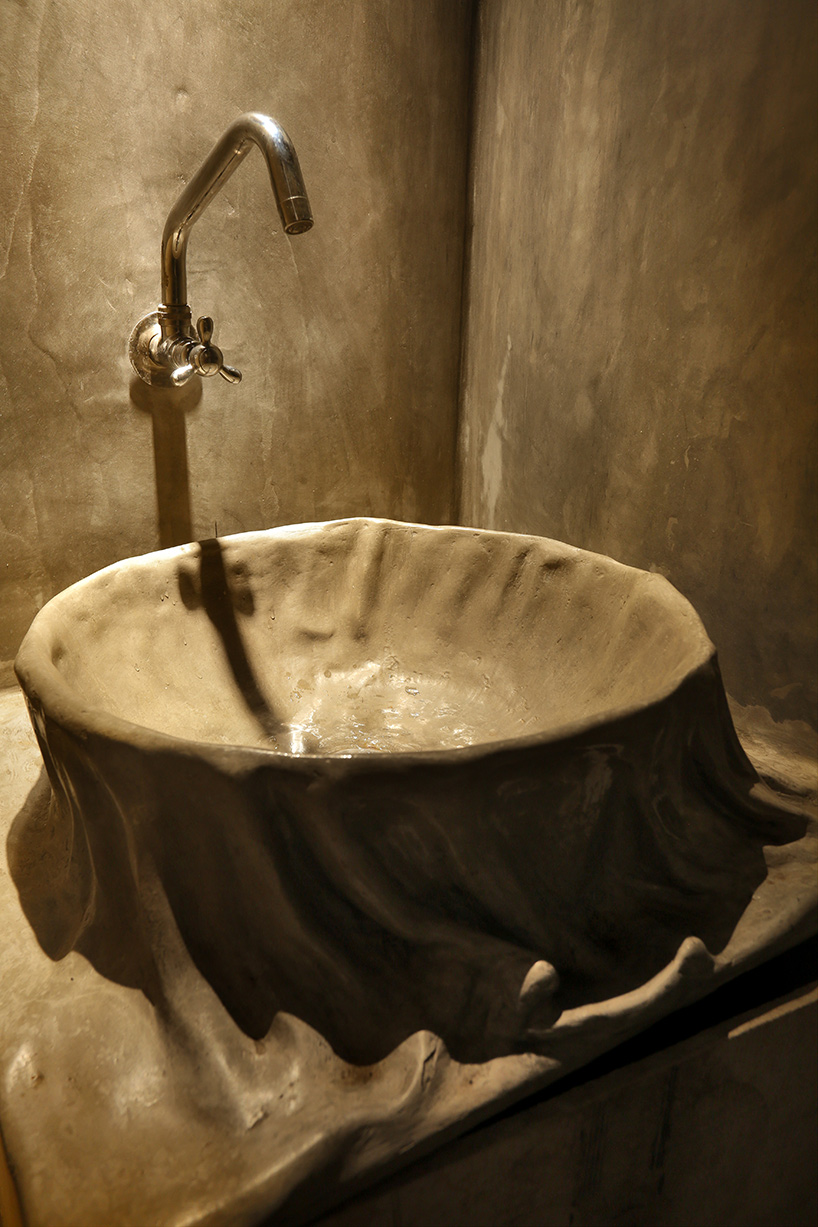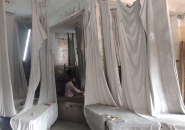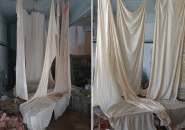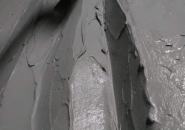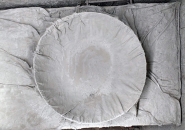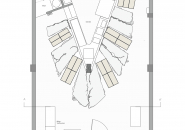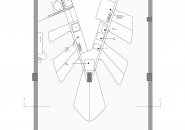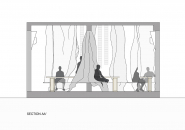 project info:
name: tease me café
architect: wallmakers
location: kottayam, kerala, india
gross built area: 695 sqf / 65 sqm
lead architect: ar. vinu daniel
team members: pinak bhapkar, pushkar sharma, srivarshini J.M, sagar kudtarkar, apoorva goutham, dhawal dasari, oshin varughese
other participants: oxide team; antony T.A. and team
fabrication team: 
kunjumon james – J.K steels
photography: prasanth mohan