'we are in this together' will glow in neon pink up the slopes of telluride
artist tavares strachan presents the first images of his proposed public sculpture, 'together.' climbing the sloping face of telluride, colorado, the neon light installation seeks to engage the community in a call for unity during the era of COVID-19 with a simple message — we are in this together. informed by his long-term collaboration with local residents of the mountain town, the conceptually grounded project gestures toward a utopic provocation, incorporating philanthropy, social engagement, conversations, and sculpture. while the conditions of our quarantine surely range drastically, it is certain that the pandemic has affected each and everyone.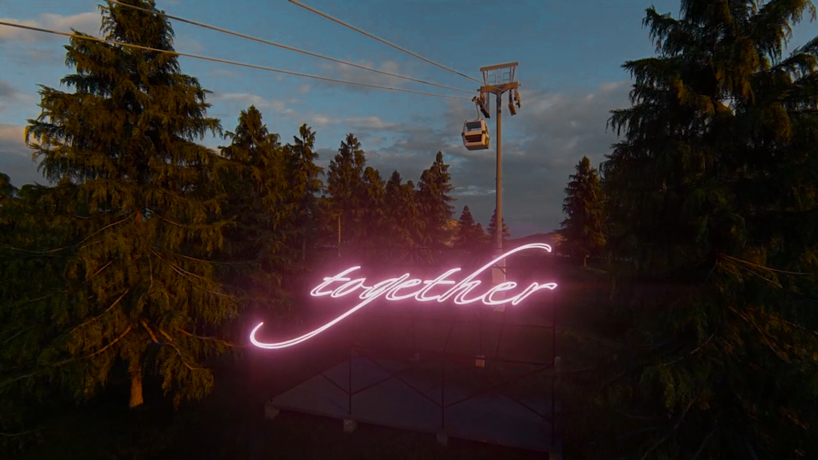 all images courtesy of tavares strachan | @tavaresstrachan
while the project was first proposed five years ago, tavares strachan's message 'we are in this together,' has taken on a new significance. the universal abstracted text now speaks of a new reality which reaches a local, national and global scale. in early march 2020, the discussion surrounding 'together' pivoted as the phrase was invoked by the president — together with every company, organization, entity and individual — and soon became a banner for the local telluride community. working with the telluride foundation, the together project will include philanthropic efforts including fundraising for local food banks. joining in these efforts, the team encourages viewers to help the larger colorado community one meal at a time with feeding colorado.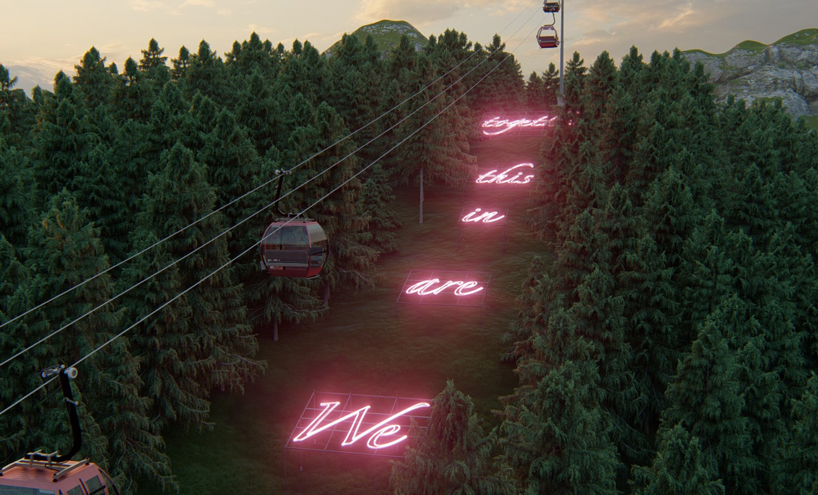 tavares strachan's neon sculpture entitled 'together' measures fifty feet at its widest point and will glow with different shades of pink that will lighten and darken with the passing of the day. 'together' is the first site-specific contemporary art project produced by the telluride foundation, working in collaboration with the ah haa school for the arts and the town of mountain village. the artist comments: 'this project seeks to bring the community together and to add to the narrative of telluride. I was interested in shedding light on local issues around housing, climate, food, education, and immigration. it is about coming together to research and address some of these questions at a local level that resonates more broadly in our current climate. in this moment of nationalism, it is particularly difficult to manage global issues without zooming in on local issues.'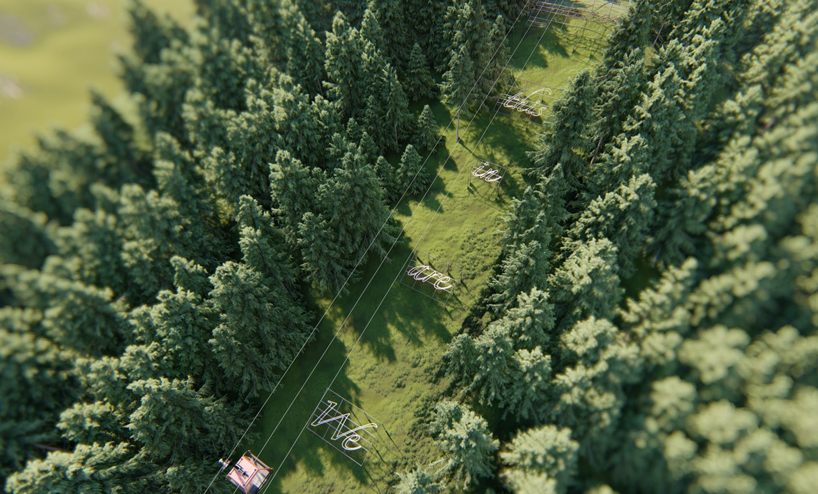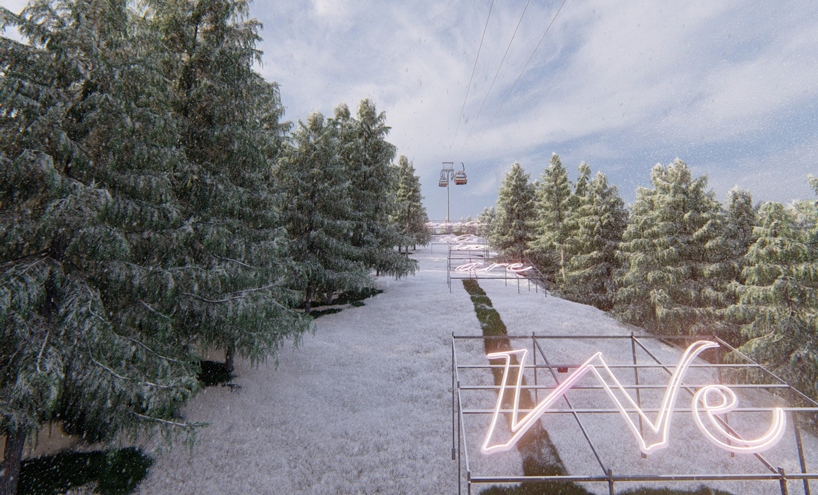 project info:
project title: together
artist: tavares strachan
location: telluride, colorado
status: ongoing
collaborators: telluride foundation, ah haa school for the arts, the town of mountain village