with its 'edificio natura,' diez + muller promote permeable urban space in ecuador
diez + muller arquitectos completes its 'edificio natura,' a center designed to generate healthy spaces for its users. aware of the impact that architecture generates on people, the design team endows the ecuador-sited project with natural sunlight and plant life, incorporating generous places for gathering and communal interaction. sited in ecuador, the project is programmed with spaces that are versatile and can be used by the community for exhibition, health, culture and art.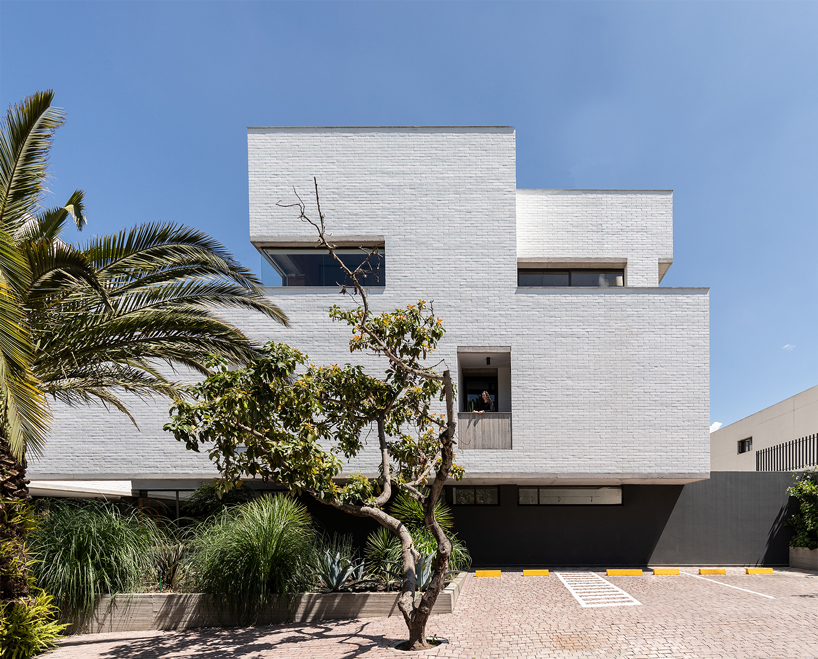 images by JAG studio
situated within ecuador's valley of tumbaco, the diez + muller arquitectos-designed 'edificio natura' addresses the developing urban issues of its context. after significant population growth, the area has become a highly developed residential zone. the vast majority of people who inhabit the valley work in the city, resulting in long journeys, vehicular congestion, and pollution. the mixed-use 'edificio natura' responds by promoting such specific concepts which include working close to home, working and living in contact with nature, and consolidating the city.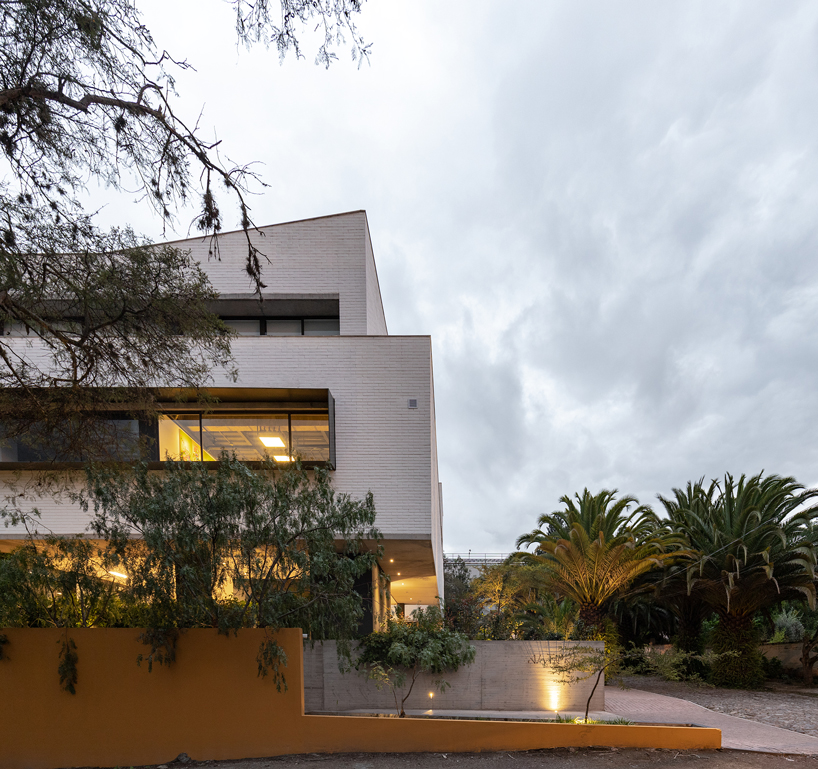 the team at diez + muller arquitectos introduces the 'edificio natura' as a permeable intervention to a city where buildings are walled towards the street. the project instead invites passers-by to enter, and encourages discovery. expressed from the exterior, the stairs and a horizontal band' on the facade, hint the access. upo entry through a single story compressed space, the project is entered through a large atrium, which becomes a connector space. this space generates pathways and promotes encounters between users through horizontal and vertical circulation. in addition, the building establishes connections between the private and public, exterior and interior, creating physical, visual, and sensory relationships.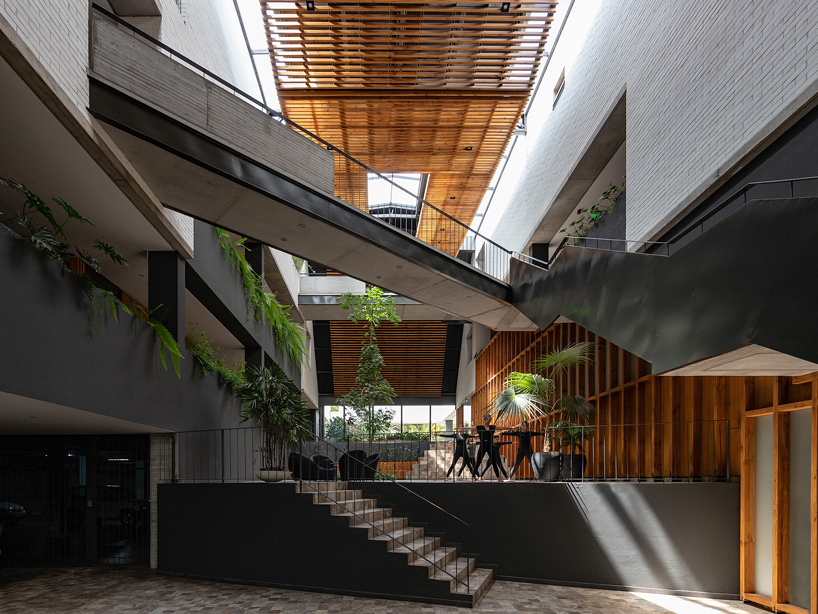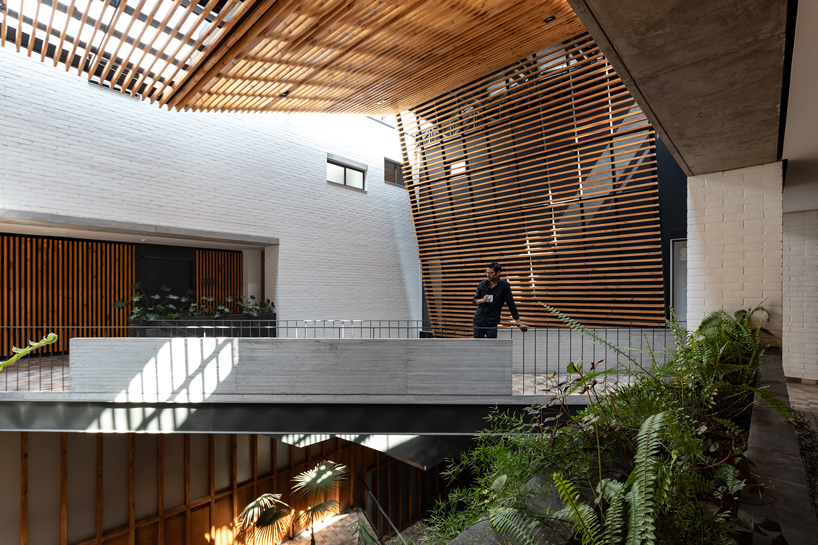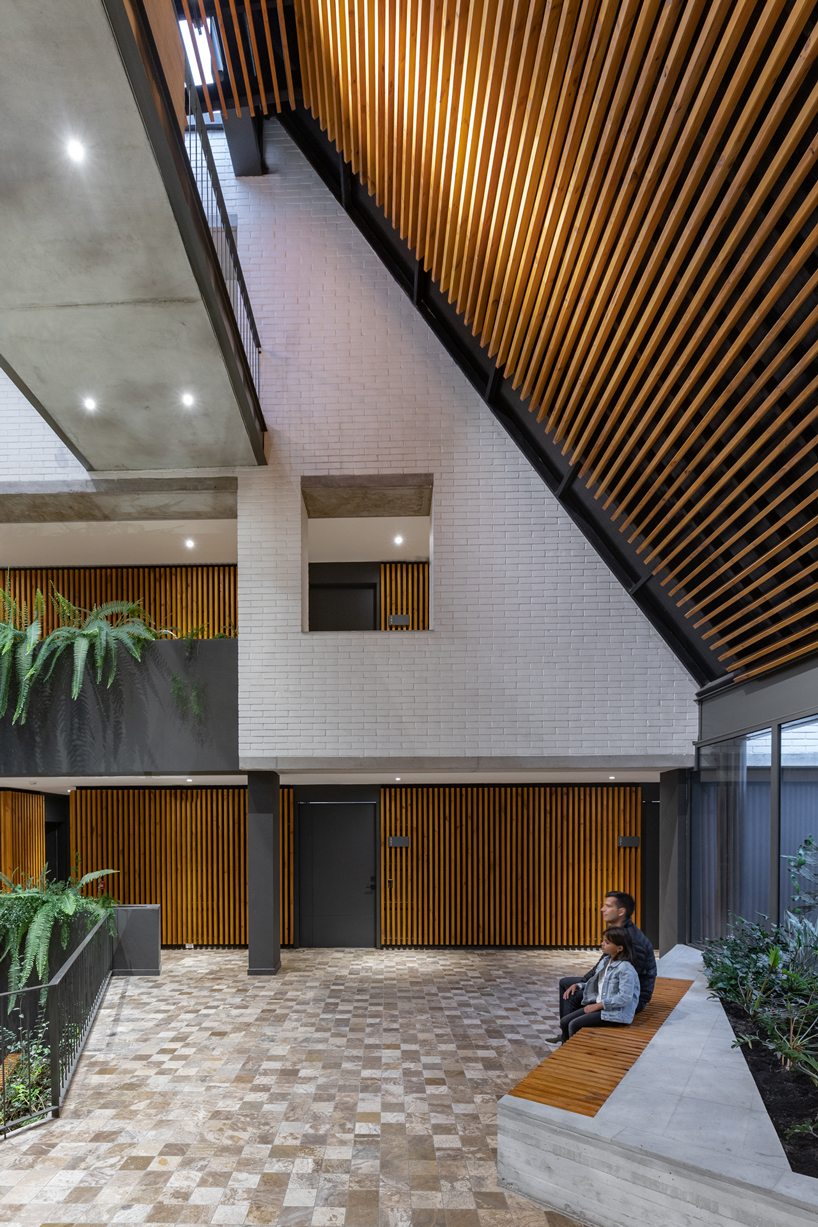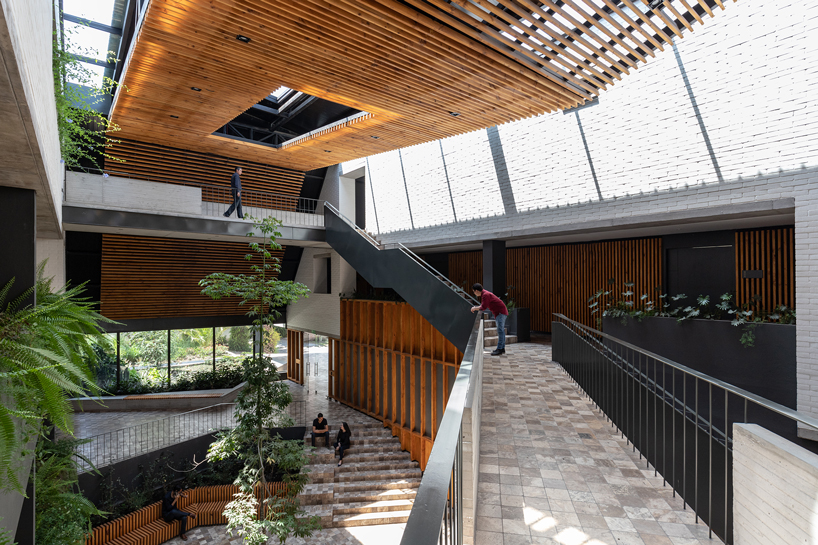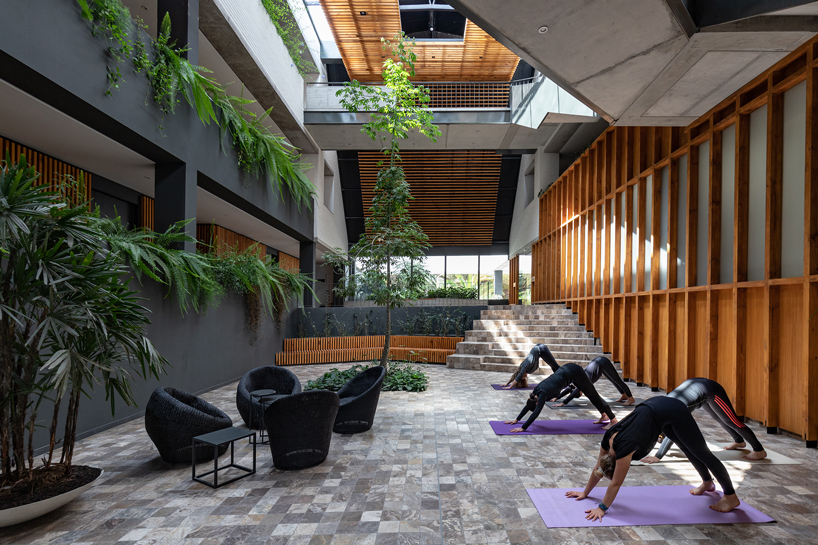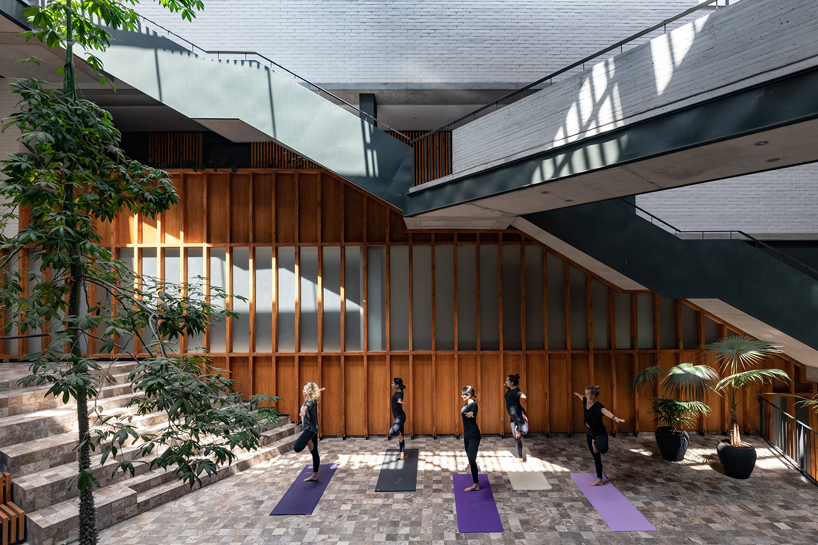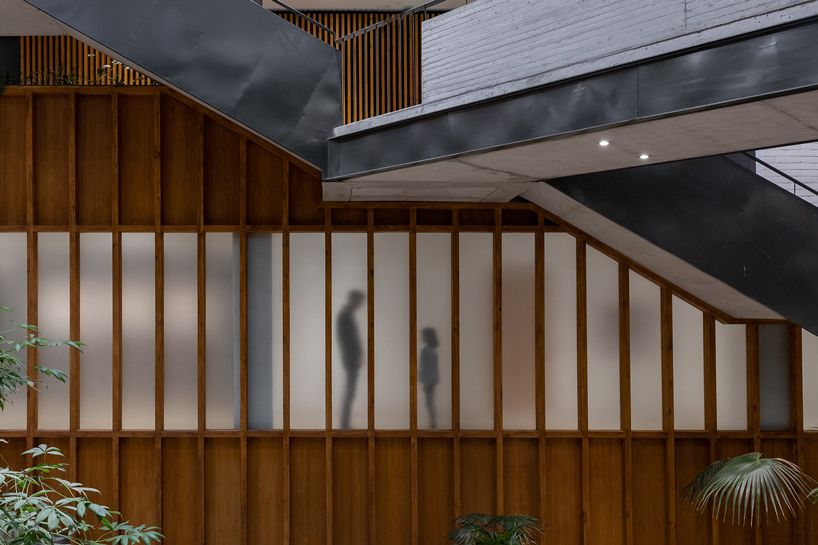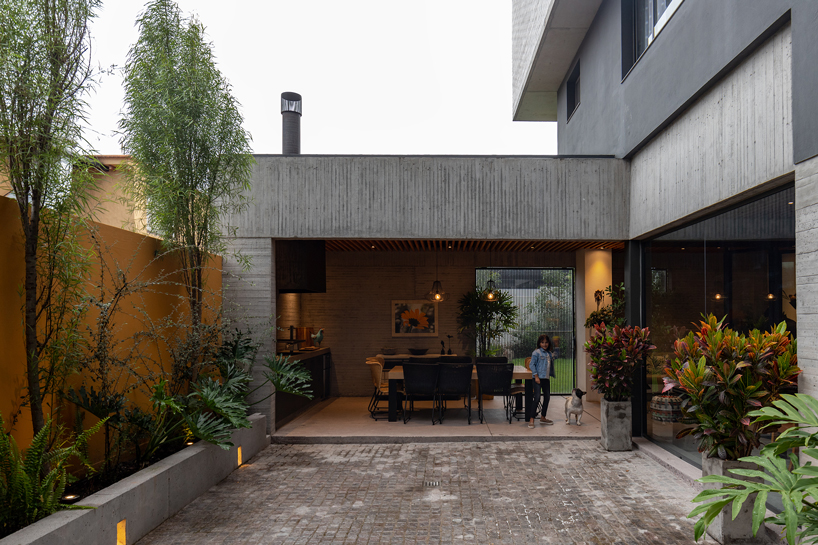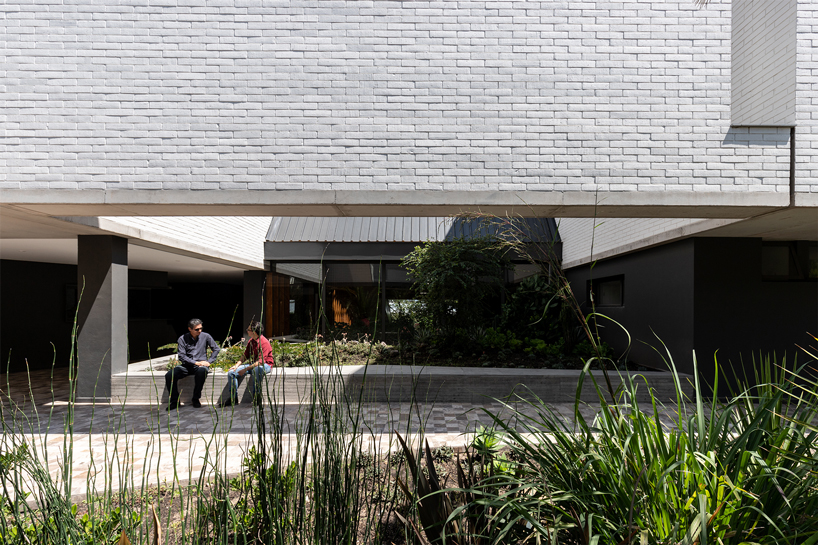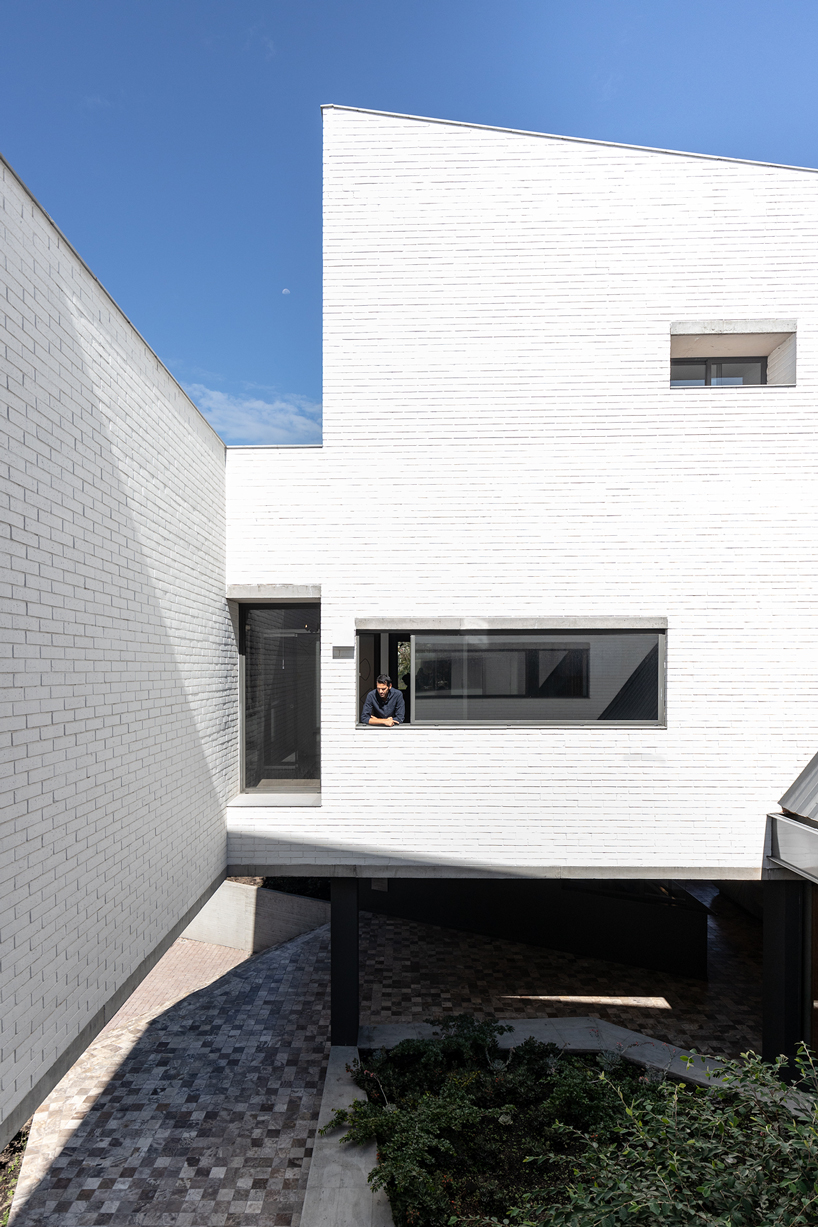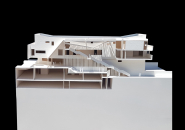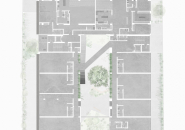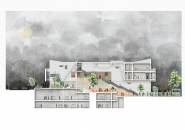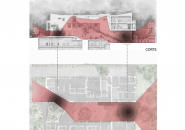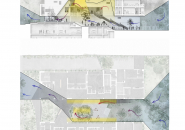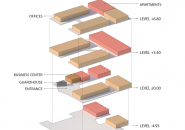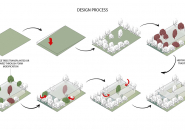 physical model

typical floor plan

typical floor plan

section

compression diagram

passive climate control diagram

programmatic diagram

design process diagram
project info:
project title: edificio natura
architecture: diez + muller arquitectos
location: tumbaco, ecuador
design team: arq. felipe muller, arq. gonzalo diez, arq. alvaro borrero, arq. hugo navarrete, arq. paola picciallo.
construction: ing. diego cueva
landscape design: clemencia echavarría
photography: JAG studio