with 'land ahoy' smartvoll protects the austrian shoreline by occupying the water
with its proposed project 'land ahoy' vienna-based studio smartvoll seeks to introduce a restaurant and a hotel to a lake outside the austrian city of graz. selected as a finalist in an international competition, the project is sited at the heart of the thalersee lake recreational area. while austria's lakes — together with its forests and mountains — form the backbone of the people's leisure and recreation time, the studio emphasizes the atmosphere of the context by situating the project off shore and out on the water.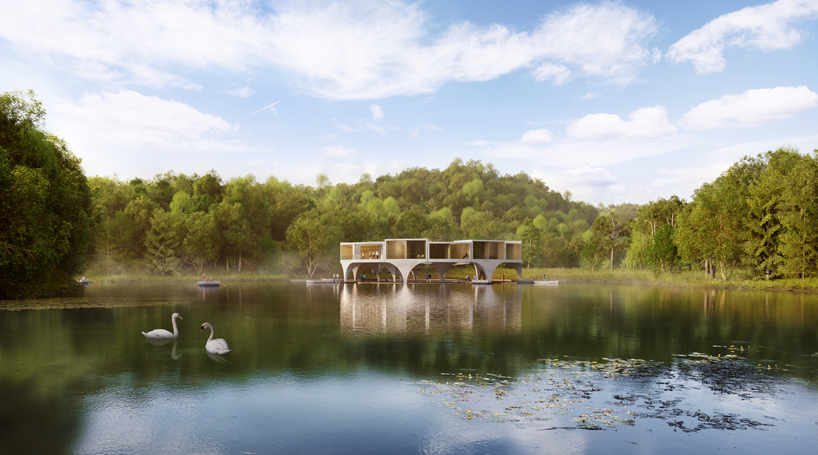 all images by mathias bank
smartvoll offers its proposed 'land ahoy' in replacement of a pre-existing building which had fallen to disuse. rather than re-populating this prominent part of the shore with a new built structure, the design team seeks to return the shoreline to its natural state, giving it back to the public in its entirety. 'at its best, architecture has the power to transform and enrich places in a positive way,' says viola habicher of smartvoll. 'in times of crisis it is even more important that we as architects create places with remarkable recreational values, places that people can look forward to.'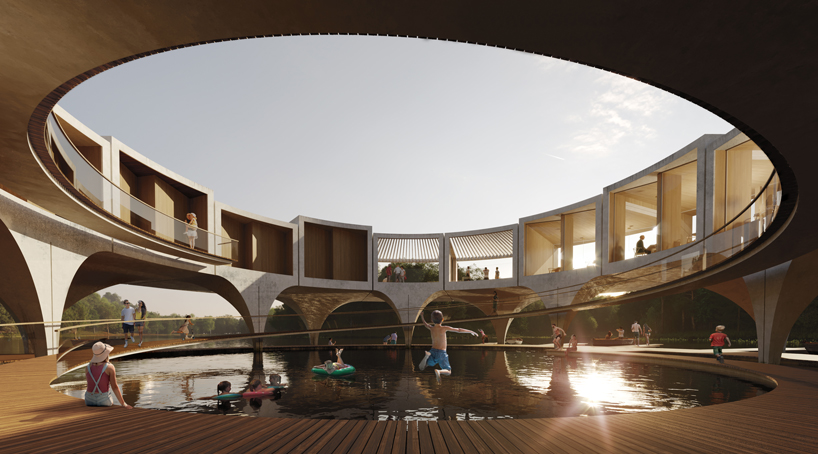 this decision to move the new project away from the shore and into the lake is driven in part as a response to the unregulated and constant privatization of lakeshores in austria that has led to an alarming decrease in public lake access over the last decades. this trend has diminished the chance for a large part of society to enjoy a primarily public asset.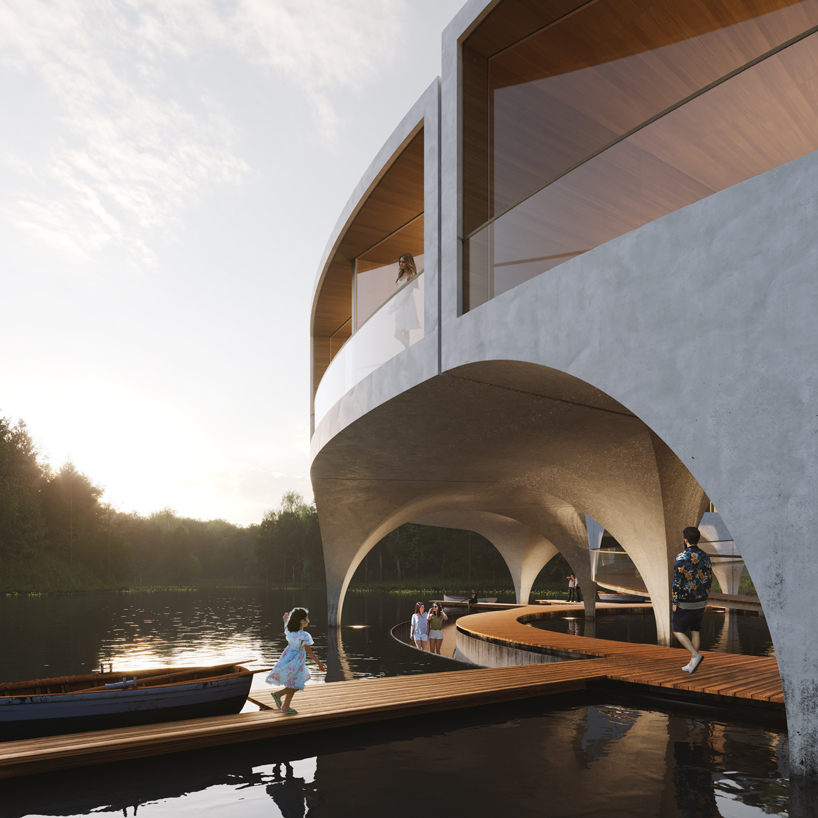 the unique placement and architectural staging of 'land ahoy' is designed to transform the building itself into an unforgettable experience — enhancing the attractiveness and the recreational value of the lake. toward the land side, part of the project replaces the old structure with a sensitively embedded hill that functions as a natural dam. a generous cut in this hill forms the entrance of the project, connecting the offshore restaurant and hotel with an underwater tunnel.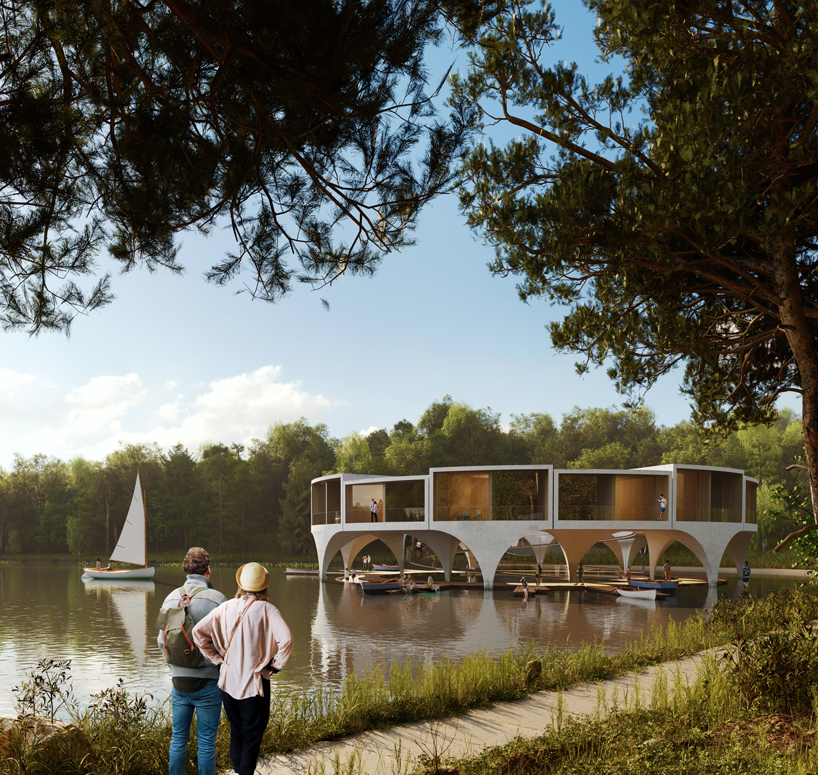 'entering the rotunda in the lake via this underwater tunnel will be an incomparable experience,' explains philipp buxbaum of smartvoll.'once you reach the end of the underwater pathway, you will emerge out of the lake — fully surrounded by water, creating an immersive and unforgettable impression. since recreation is the ying to our working yang, we strongly believe that buildings dealing with recreation should go well beyond providing food and a place to sleep.'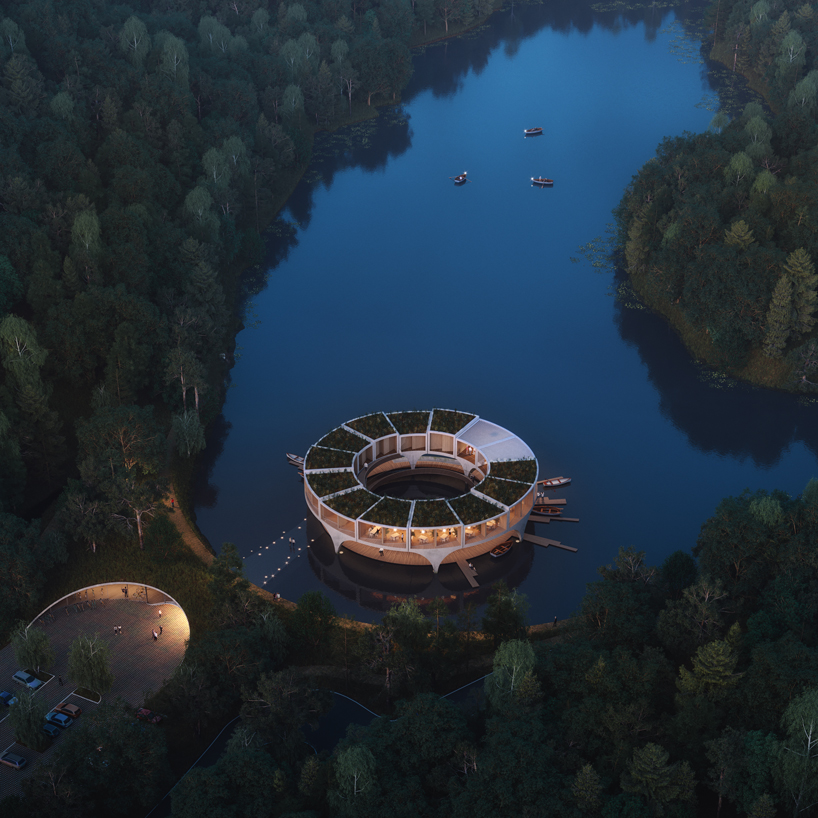 at lake level, smartvoll organizes a footbridge that merges into a circular ramp. this layout introduces an intimate courtyard framed by the elevated building, giving visitors plenty of chances to take a swim, rent a boat, or put on ice skates in the winter. at the end of the ramp visitors reach the restaurant, rewarded with a unique panoramic view over the lake that reveals the strength of the new re-naturalized lake shore.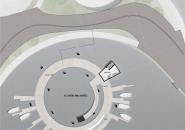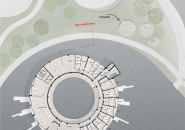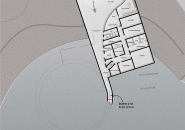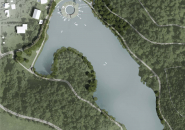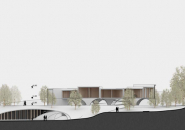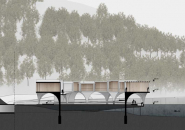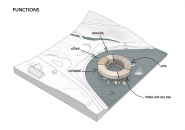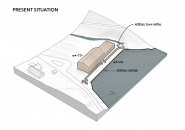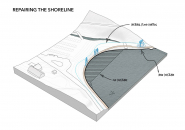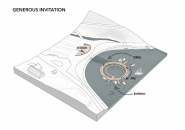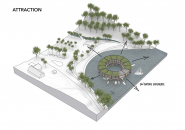 project info:
project title: land ahoy
architecture: smartvoll architects | instagram
location: thal near graz, austria
team: viola habicher, michael knoll, dimitar gamizov, philipp buxbaum, christian kircher
program: restaurant, hotel, resilience, landscape
size: 1,230 sqm / 13,240 sqf
renderings: mathias bank
model: scalamatta