relieve stress with 'helico', the world's first helical gear fidget toy by metmo
helico is a solid brass and aluminum herringbone-gear fidget toy created by metmo for designers, engineers, thinkers, and those who want to take a moment to focus, relieve stress or just play around. dubbed the world's first helical gear fidget toy, helico comes with multiple modes to help focus the mind and test dexterity. the toy comes with a series of features, including: magnets, detachable spinning top, ball bearings, interlocking gears, bits that spin, solid metal construction, striking visuals that intrigue the eye, and a gear you wouldn't see outside of sports cars and hydroelectric dams.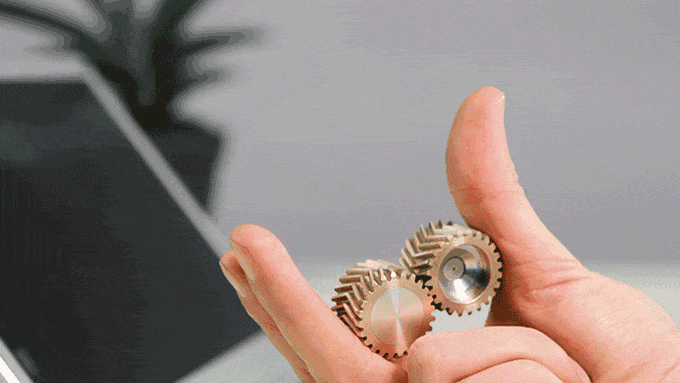 all images courtesy of metmo
helico, which is available for pre-order on metmo's website following a successful kickstarter campaign, is machined out of two contrasting metals: brass and aluminum. its herringbone profile is machined into the brass using an advanced 5 axis machining center and then cored out to leave room for a 6061 core. after drilling out the heavy brass, a shaft of 6061 aluminum is pressed fit to act as a lightweight core. this composite two metal design means the outer ring of dense brass shifts all of the weight to the external circumference whilst the middle of helico remains extremely lightweight.
'we set out to create the ultimate desk toy, injecting as many awesome features as physically possible, then stripping out anything that was overly complex or straight up didn't meet our stringent fiddle criteria,' explains metmo.'what's left are the best elements of every fidget toy you've ever owned. bold but we think true.' to achieve the mesmerising meshing of helico, the company opted for a complex herringbone profile designed to interlock unlike any other gear. metmo has also released a stand for helico, designed to perfectly fit the toy and allow some extra tricks and fiddle combinations.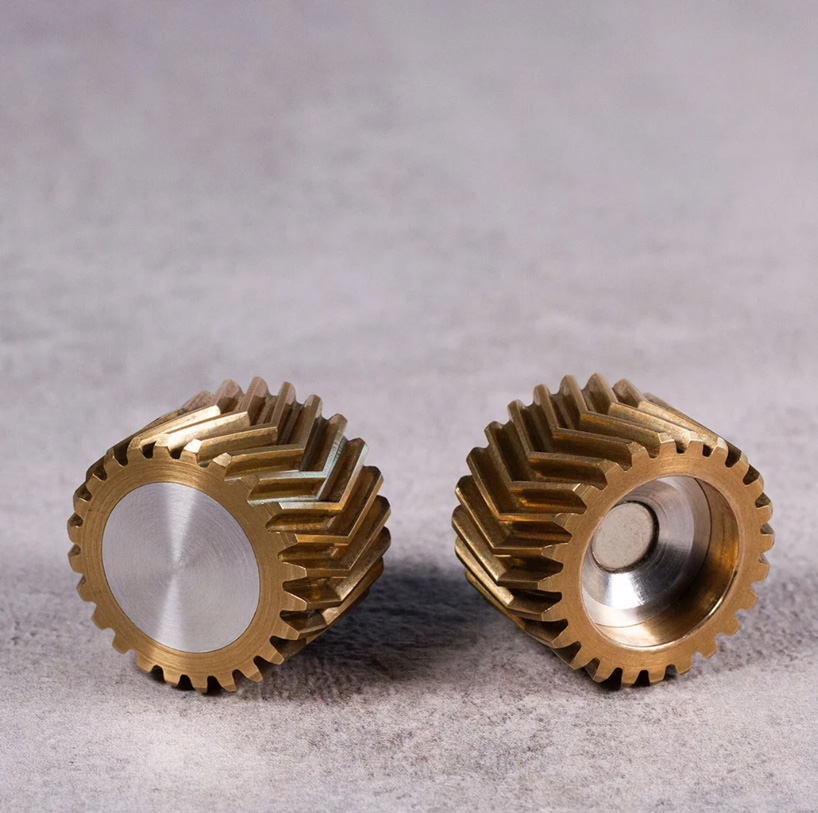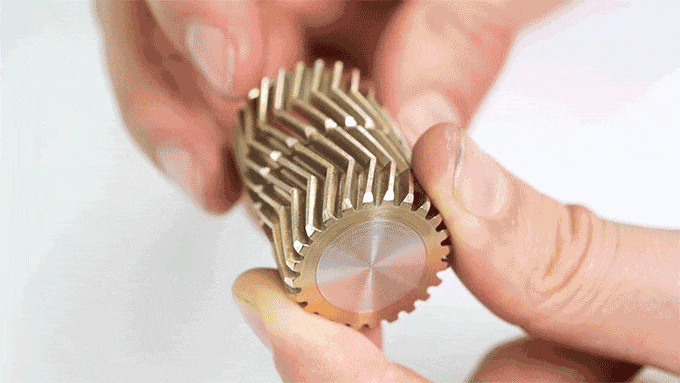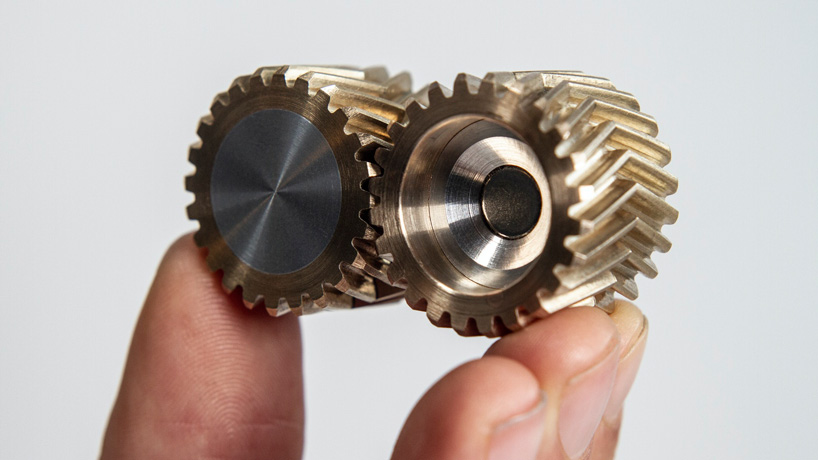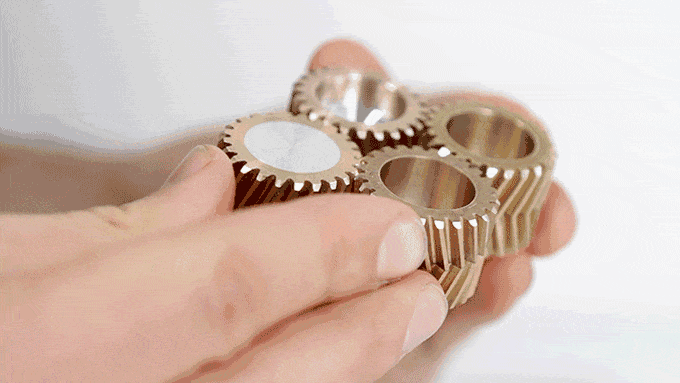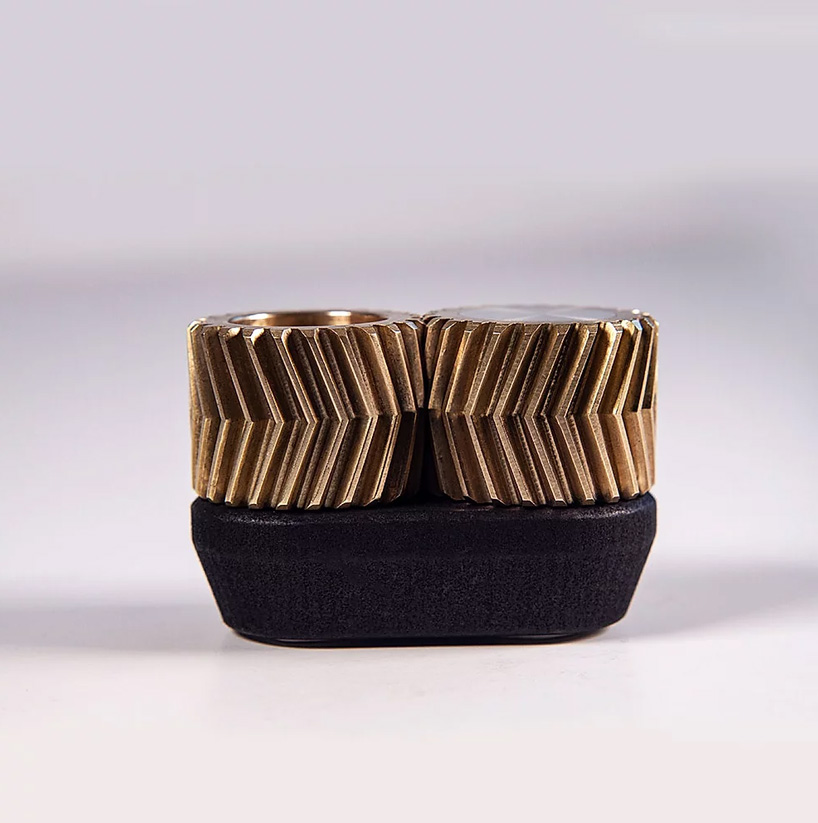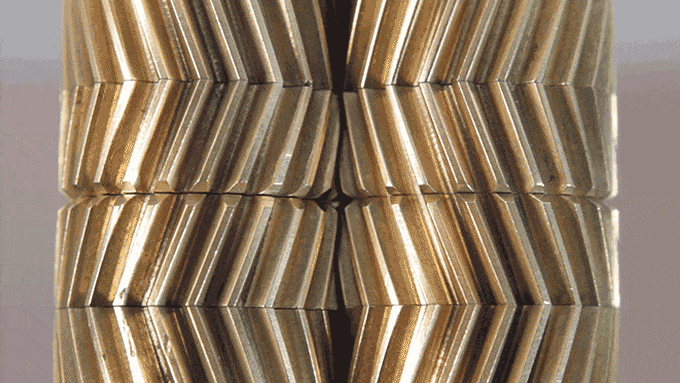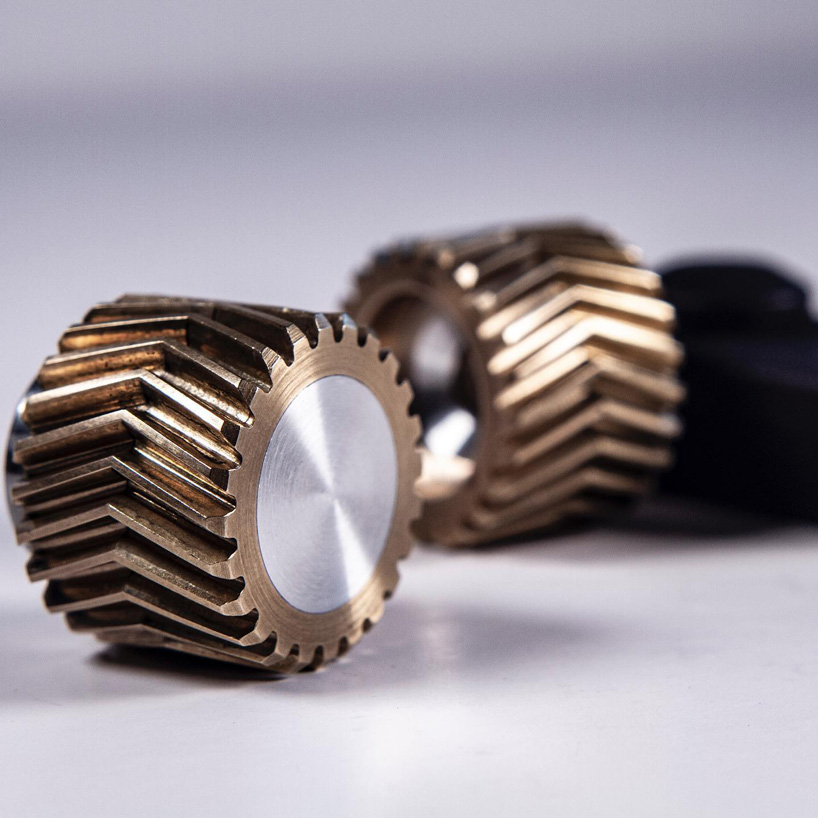 project info:
name: helico
company: metmo
weight: 110 g
size: 25 x 40 mm
finish: machined brass & aluminium